How To Find The Best Loft Conversion Specialists On The Market
The best thing about loft conversions is that they are much cheaper than adding an extra room or moving to a bigger house. Finding the best loft conversion specialists on the market is a matter of knowing your priorities and of doing your research the proper way. Here are a few tips to help you understand how to tackle this issue to improve your odds of finding the best company to help you with your loft conversion project.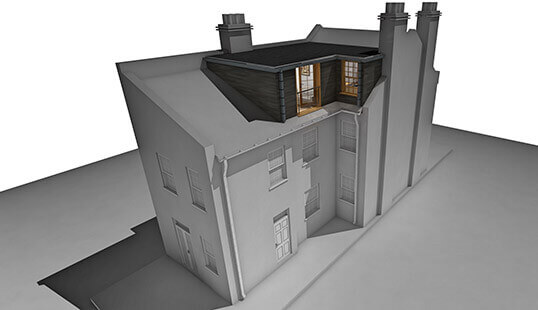 To start with, you must consider all types of loft conversions available and choose the one that suits best your needs and the specific configuration of your attic space. If you aren't sure whether you should choose a dormer loft conversion, a mansard one, a hip-to-gable one, or a loft conversion with full back addition, you'll probably need to ask a specialist for advice. Anyway, if you already know what you want, you must seek for loft conversion specialists with a wealth of experience in that specific type of project. If you have no idea what would best suit your space, just seek for the best specialists in your town, invite a few of them to bid on your job and then choose the one that offers you the best value for money or the most interesting conversion idea.
During the market research stage, check out the websites of all contractors you come across to take a closer look at their experience, background and work portfolio. Most of them would showcase the best work on their websites, so you'll have the opportunity to compare their style and their ability to find the right solutions for any given space. While you are at it, search for client testimonials, as they may offer you valuable insight about your chosen loft conversion company.
Avoid hiring the first loft conversion specialists you find. Always seek for two or three of them to invite them to bid on your project. By comparing their quotes and their ideas, you'll gain a better understanding of your local market for this kind of services, as well as a fairly accurate idea about the average price you can expect to pay. If you go for the first company that promises you to build your dream space, you'll never know whether you've made the right decision by choosing them. A proper side by side comparison is the best way to find a great specialist at a fair price.
Always check the credentials and the qualifications of all loft conversion companies before you actually send out your price quotation enquiries. All contractors must be licensed, bonded and fully insured. Working with someone who doesn't have all these in order may result in big problems later on, should anything happen during the work. It's better to be on the safe side, so ensure that all your candidates have their proper licenses, adequate insurance coverage, and anything else your local laws may require.
Once you have all estimates on your job, take time to compare them and pick the one that best suits your needs.